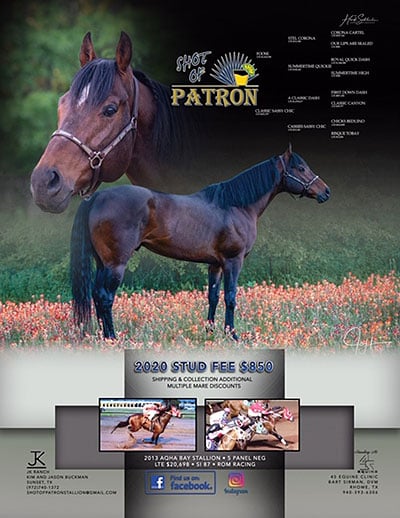 "I switched to Hay-Rite Mini Cubes about 3 years ago and have not looked back! I have owned, showed and trained horses for 40 years. As life had gotten busier than ever I was looking for a way to simplify my feeding program while still giving my horses everything they needed. At the time my feeding regime was chaotic to say the least and ever changing to meet everyone's needs. A little of this, a dash of that, a scoop of that, 2 flakes of this, exhausting and back breaking. I had continuous issues with keeping good alfalfa suppliers in my area as well. When I made the switch to Hay-Rite Mr. Wiley was always available to answer my questions about specific needs of different horses I owned. All of my horses have always been eager to eat Hay-Rite products and leave no waste behind which is a huge benefit to me. When I travel to rodeos and barrel races away from home Hay-Rite makes feeding so much easier! No more bales of hay to tote to and from stalls. My feed program stays consistent no matter where we travel. I have bought several horses over the last few years from weanlings to mature horses that needed to add weight and muscle. No matter the situation Hay-Rite has been my go to feed and always gives the desired result. If you are looking to simplify your feed program, get back to the basics while feeding a quality forage Hay-Rite is the product for you and your horses!"
~ Kim Buckman - "Shot Of Patron" Owner
---
"Jim, I just wanted to say thanks for everything you and Hay-Rite do to keep our horses looking and performing at their best. It's the cornerstone of our feeding program, and our horses have never looked or felt better. This is a picture of a yearling Hottish colt. Attached are more photos of our horses so you can see the results. I'm so grateful for Hay-Rite! We will never go back to conventionally baled hay or other cubes."
Anita Janssen
Minnesota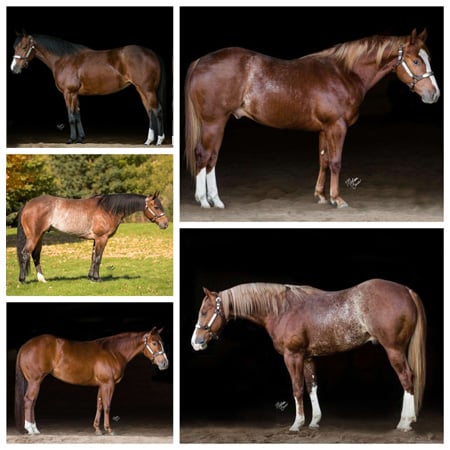 ---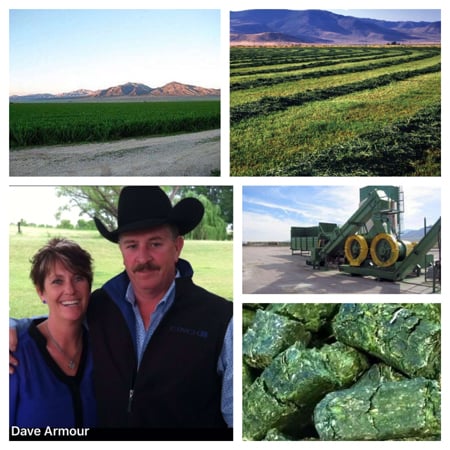 "For those who may be undecided about HAY-RITE, I have loaded at the farm in Utah where HAY-RITE Cubes are made and packaged. I have seen the hay fields and the cubing equipment. It is the cleanest facility I've ever loaded at, and the most beautiful fields that I've ever seen, that produce any kind of feed. I have loaded and unloaded at a lot of different farms and feed facilities in my trucking career of thirty plus years, and this is by far one of the best. We started feeding HAY-RITE cubes about a year ago after I delivered a load to Weatherford. Our horses are in the best shape they have ever been in, and I am 100% comfortable feeding this product to my horses. I highly recommend it."
~Dave Armour, Weatherford, Texas
---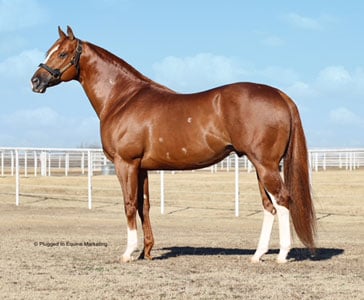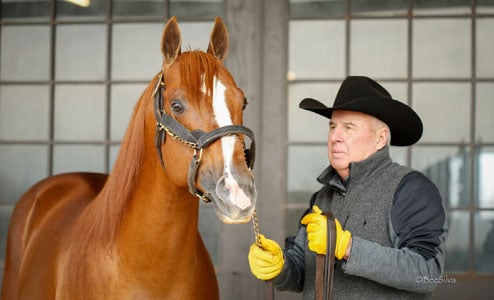 Photos of Apollitical Jess
World Champion, Two Time Champion
SI 107 earned $1,399,831
2017 Leading Sire of the Nation
Sire of earners of over $5,500.000 in 2017
Sire of earners of over $15,000,000 lifetime
"HAY-RITE Alfalfa Cubes are a huge part of our feeding program at James Ranch. All the stallions, including Apollitical Jess, are fed HAY-RITE because of the high quality and consistency. We are proud to be a HAY-RITE dealer...but we don't just sell them...we use them!"
David James
James Ranch
Wayne, Oklahoma
---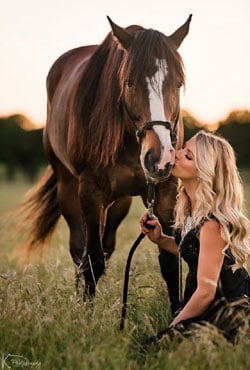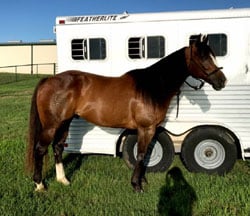 "I moved from Napa Valley California to Weatherford, Texas 4 years ago. As a young girl I showed in numerous western events and eventually at the age of 10 became a barrel racer. I grew up with a strong horsemanship background & as I progressed into my teenage years I looked up to and trained under Sharon Camarillo's programs. I've competed all over the United States, had many accomplishments along with many challenges that come with horses! My feeding programs have differed greatly between California & Texas, with different climates and forages. Texas has proved that you need a top of the line feeding program year round. I have tried everything on the market here & nothing compares to what HAY-RITE has done for my horses. I have never been a grain person but my horses just never looked good on Texas' forage. I tried feeding grain and different supplements from the brands available here, but was never satisfied, along with not liking my horses attitudes on grain. I was always worried about them getting ulcers or colic on coastal Hay, or just having too hot of feed in general. Since switching to HAY-RITE, my horses attitudes are focused and easy to deal with. My raciest of horses gained weight, stopped getting ulcers & shined up. There is no more wasted feed.... They eat every last crumb. My barn is much tidier not having to deal with hay bales, let alone having to move them myself. I can easily unload the HAY-RITE bags out of my truck. I'm not so worried about EPM, since possums nest in hay bales. They can't nest in bags! I feed the mini cubes and the Complete Performance Pellets. I love that the complete offers the added nutrients to my performance horses but honestly my broodmares look just as good and they are on the cubes only. Every person I refer hands down switches their whole system immediately. You can't go wrong with HAY-RITE. The quality is excellent. The service is friendly and helpful.
We Love HAY-RITE."
~Libby Gale
---
"Sometimes you don't know, what you don't know. Finding that a product I had been dreaming about, was already being produced, definitely caught my attention.... The HAY-RITE Complete Performance Pellet is going to change everything for so many horses and owners. While I was convinced that my horses wouldn't like an alfalfa cube that was much firmer than what they had been eating for over two years, I was proven wrong.... The HAY-RITE Premium Mini Cube has become the new favorite in my barn. No waste whatsoever, fresh smelling, totally natural and 100% SAFE."
Rachel Ganzkow
Beggs, Oklahoma
HAY-RITE Sales Director Oklahoma
EquineResourcesLLC.com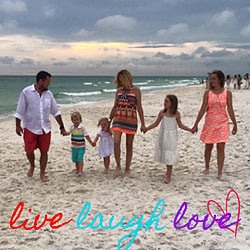 ---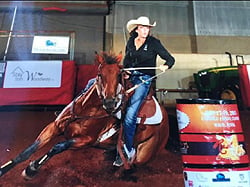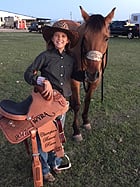 "Having been brought up in a rodeo family, riding is in my blood. My dad says I've been riding since I was able to hang on. Growing up, I focused on barrel racing, qualifying for the Texas State High School Finals each year of competition and also the UPRA finals. Now my focus is on hauling my daughter, the 2017 WYRA champion barrel racer, and training barrel horses.
As part of my lifetime of equine learning, I attended the Texas Institute of Equine Dentistry. Knowledge is power, and I want to use the knowledge I've acquired to help keep our horses healthy and at the top of their game.
I've been feeding Hay-Rite over a year now. I've seen a tremendous difference, not only in our horses appearance, but also in their attitude and performance. So thankful to find something that is safe enough for horses with pssm."
~Samantha Hope
Kosse, Texas
---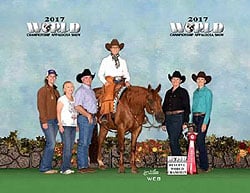 "I Love Hay-Rite. Both of our show horses are fed Hay-Rite Alfalfa Mini Cubes and COMPLETE Performance Pellets. They have never looked better, and our weanlings have only had these products since they were weaned. I have quit feeding any coastal or alfalfa and could not be happier with the results. Would recommend to everyone and give the products 5 Stars.





"
~Candye Short Anderson
---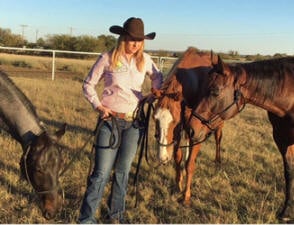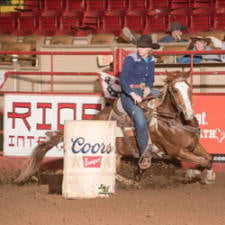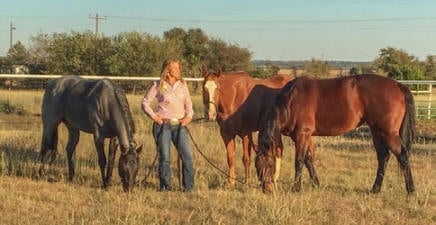 "I have been using Hay-Rite products for about 6-7 years now. Before I started using Hay-Rite Complete Equine, I had tried what I feel was every other brand of feed on the market. I couldn't keep weight on my horses, had issues with ulcers, their feet were dry & brittle, and coats were dull. Since switching to Hay-Rite my horses are fat, shiny, happy and have plenty of energy to compete at a top level. Not to mention, Hay-Rite's customer service is exceptional. Thanks Jim and Hay-Rite for all you do for us!"
~Kelsey Gordon
(Owner/Trainer Kelsey Gordon Barrel Horses LLC.)
---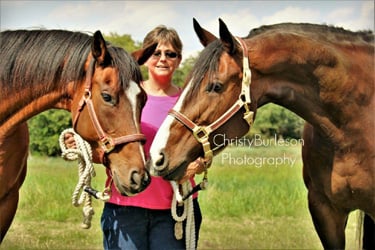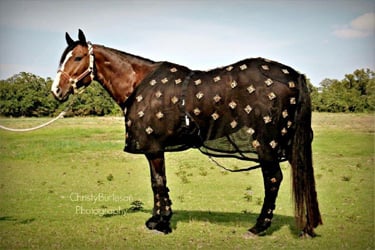 "Simple feeding has always been a dream of mine, from the days of mixing my own feeds to the technology available to us from HAY-RITE. I have fallen in love with HAY-RITE's Complete Performance Pellets. The blend of alfalfa, coconut oil and flax oil along with a vitamin/mineral packet gives me simple feeding in a grain free low starch soft pellet.
Our weanlings, yearlings, competition horses, broodmares, and old gals are loving the change we have implemented. We no longer see the sugar rush after feedings. Our horses are content, relaxed and focused on HAY-RITE Feeds. Feeding the pellets along with the HAY-RITE alfalfa cubes is giving us the feeding program we have long searched for."
Julie Crews
Rising Star, Texas
www.phtproducts.com
---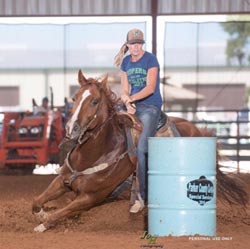 "I recently switched to Hay-Rite Alfalfa Cubes after finding blister beetles in my barn. My horses are getting the Mini Cubes as well as the Complete Performance Pellets. I am wishing I would have switched sooner. My horses look better than ever! They all have nice shiny coats, and they have all bulked up more. My hard keepers are more on the fat side now, even with getting worked every day. One of my horses would pick through his alfalfa hay and leave such a mess. With the cubes he eats it all and there is absolutely no mess! If you're thinking about switching
to Hay-Rite, just do it! You will not regret it... you'll be wishing you made the switch sooner! I know I am, I couldn't be happier! Thank you so much Jim Willey for making an amazing feed!"
~Reiney Lukas
Stephenville, Texas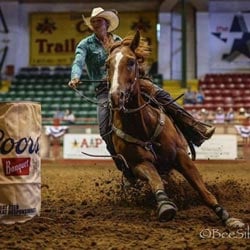 ---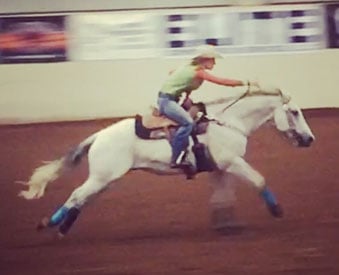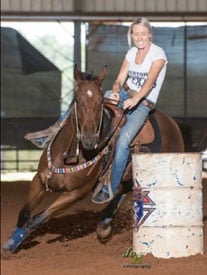 "My family has owned performance horses since I was a little girl. I can remember always being told there are three things that will make a performance horse and elongate their career.... Clean water, consistent workout program, and a good feeding program. The first two are easy but finding a good feeding program that works for every horse was nearly impossible, until I started feeding Hay-Rite. My performance horses are exclusively fed Hay-Rite alfalfa mini cubes, and it works for the easy keepers and my running bred horses, too. It allows them to get everything they need without adding expensive supplements and grains, as well as eliminating any gut issues they had before. I will never feed anything else! Finally, I am completely confident in my feeding program. Thank you HAY-RITE!"
~Sheyenne Knox
---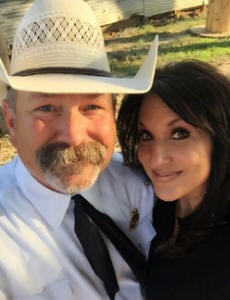 "Danny is a 22 year old ranch horse. When I bought him over a year ago he was on the Hay-Rite Premium Alfalfa Cubes, and I have since added the Hay-Rite Complete Equine pellets. This guy still looks very good for his age. He doesn't look 22 and he has a lot of life and keeps his weight on. I see older horses that struggle with weight and condition and I always recommend the owners try Hay-Rite! I recommend Hay-Rite products for your horse, too. I won't use anything else! The customer service I receive from Jim and Hay-Rite is second to none. Jim will do whatever it takes to make sure you are taken care of."
~Doug Leeper
Weatherford, Texas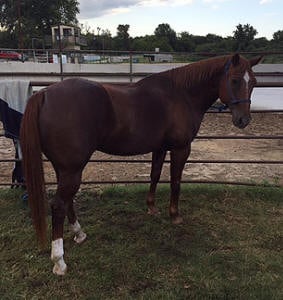 ---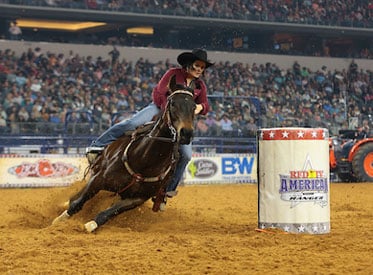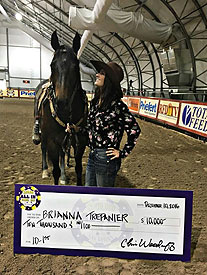 "I just recently switched to Hay-Rite cubes and I couldn't be happier with what I'm seeing in my horses. I feed the Premium Alfalfa cubes and COMPLETE Performance pellets. The Performance pellets keep my horses coats healthy and beautiful, as well as supply them with the perfect amount of energy to get the job done without getting too hot. The cubes are very easy to feed and I have found I have no waste with the cubes like I did with regular hay. Even my "picky" eaters are thriving on Hay-Rite. This is the best switch I've made for my horses and I would recommend Hay-Rite to any of my friends looking for a top quality product for their horses."
~Brianna Trepanier
Stephenville, Texas
2012 CA Circuit Finals Average Champion
2012 CA Circuit Rookie of the Year
2013 RNCFR Qualifier
2016 All in Barrel Race1D Champion
2017 American Rodeo Contestant
---
"I have been feeding Hay-Rite's COMPLETE Performance pellets and love the results! The different oils in the feed keep the horse's coats healthy and shiny! The Hay-Rite mini cubes are great to feed on the road in place of baled hay..... More convenient with no waste, and the horses love them. I've started feeding my broodmares the COMPLETE Performance pellets as well, and they are staying fat and healthy. Hay-Rite is easy to feed and a great product with clean freshly chopped alfalfa as it's #1 ingredient! I highly recommend these products!"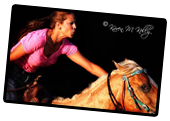 ~Michelle Hoffman Darling
Medford, Oklahoma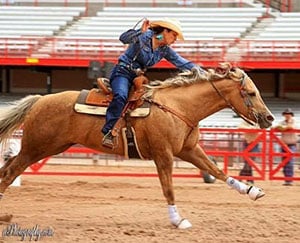 ---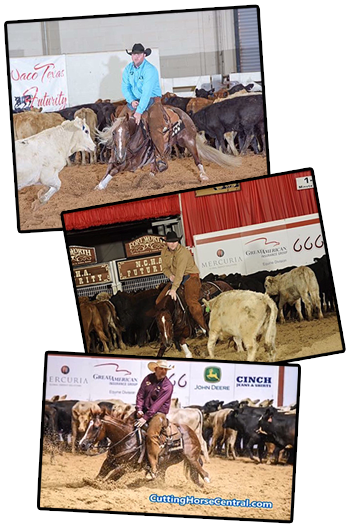 "We have been feeding Hay-Rite Alfalfa Cubes for a couple of years now, and we love the product more each year we feed it. Hay-Rite keeps all of our horses looking and feeling their best, even in intense training. Each time we get a new horse in our barn, it only takes a few weeks on our feed program to really see a huge difference in the way they look and feel. This time a year, with the Futurity right around the corner, it's always nice that we can count on Hay-Rite to have all of the 3 year olds at the top of their game! Thanks for such an amazing product."
~Kody & Cheyenne Porterfield
Weatherford, Texas
---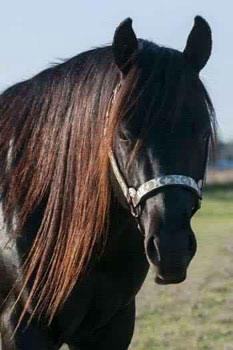 "We have been feeding Hay-Rite Premium Alfalfa Cubes and Hay-Rite Complete Equine Pellets exclusively for a year. My horses have never looked better! Pictured is our 10 year old cremello stallion Dun It In Platinum an own son of Hollywood Dun It. I've attached a few photos of other horses on HAY-Rite products. There is no doubt they love Hay-Rite Cubes and Pellets! Thank you, Hay-Rite, for a constant supply of Superior Grade products, always at fair prices!" ~ Debbie Forzani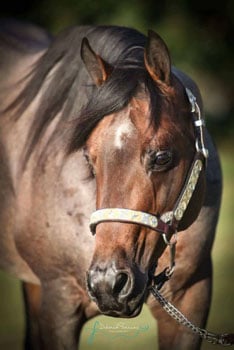 ---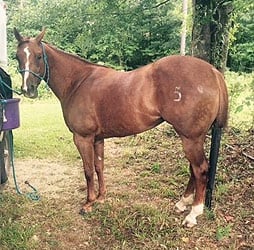 "I've always had healthy horses. My horses were shiny and fit, but I've never had a "HAY-RITE Healthy" horse until now. Since feeding HAY-RITE, my sorrel mare has dark beautiful dapples. She is looking, feeling, and performing better than ever. She loves eating her HAY-RITE cubes! Thank you HAY-RITE for an incredible product and for friendly service. ~Soft Touch Equine Services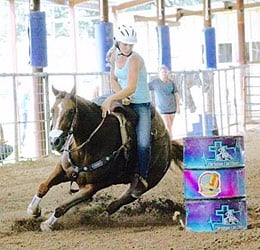 ---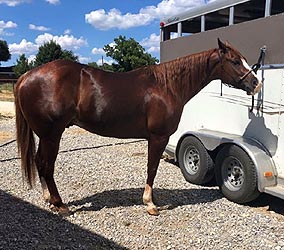 "Are you unhappy with how your horse looks? No matter what you feed they just aren't looking better? If you are having this problem like many horse people do, I highly recommend feeding HAY-RITE cubes! I have suffered with keeping weight on "Lance" most of the time I've owned him, until I switched to HAY-RITE cubes. Lance has never looked better! And best of all it's a mess-free product with no waste!" ~Tessa Huston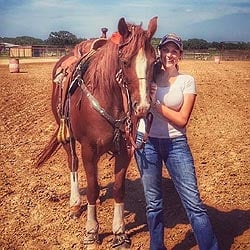 ---

"We have been using Hay-Rite Complete Equine and Hay-Rite alfalfa cubes for over 2 yrs and not only do our horses love it they have never looked better. We drive 12 hrs and buy it by the ton and it is always fresh and the consistency is always the same. Thank you for making such a high quality feed that tastes great and is second to none." ~Kathleen Jones
---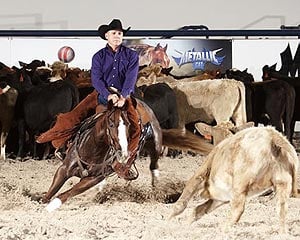 "Hay-Rite cubes are the best on the market. The quality control for me is a necessity. Anytime a feed is cubed or pelleted the company can put anything in it and no one would know difference. I trust Hay-Rite to put nothing but the very best alfalfa in my cubes. There is no waste. My horses eat every bite. They all stay fat and slick even in heavy training. I urge you, if you haven't tried them, to call Jim Willey in Weatherford,Tx to get a sample bag. You won't be disappointed!!" ~ Pete Branch, Ei Cid Ranch Farwell, TX
---
"My horses love the Hay-Rite alfalfa/oat mini cubes, especially Cruiser my retired 23 year old gelding. I won $850,000 on him and the 2002 World Champion Barrel Racing Championship. In the past I was skeptical about feeding only hay cubes. I was worried they would choke and I wondered if they were getting enough roughage. I'm not worried about that anymore because my horses eat them fine and they salivate when eating them, which helps them with digestion. Feeding high quality hay is very important to maintaining healthy/winning horses. Hay-Rite has top quality hay in every cube and guaranteed consistent nutritional value. I know your horse will love them too!" ~ Charmayne James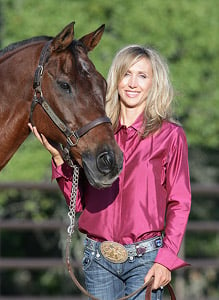 ---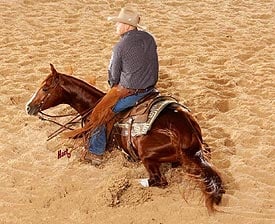 "I've been feeding HAY-RITE products for 6 years and my horses perform well and look great. We feed HAY-RITE to about 80 horses twice a day. Feeding HAY-RITE makes traveling to shows much easier. We appreciate the service we get and always know the loads will arrive on time and in good condition. We have had no problems." ~ Austin Shepard
---
"We have been feeding "HAY-RITE" cubes for over 5 1/2 years because they look and smell better than any other alfalfa cube out there and they are consistently lower priced than the other brands. We have found the HAY-RITE cubes to be the best way to feed our horses both economically and nutritionally, not to mention the fact that they are much easier to feed and take up a lot less space in the barn or trailer!" ~ Mark Michels Cutting Horses Inc.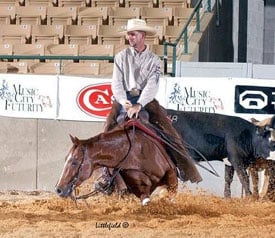 ---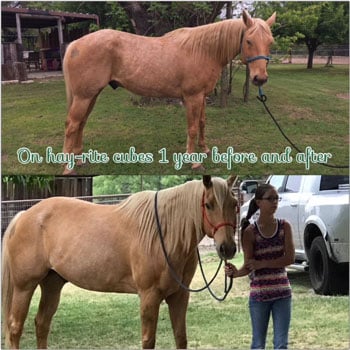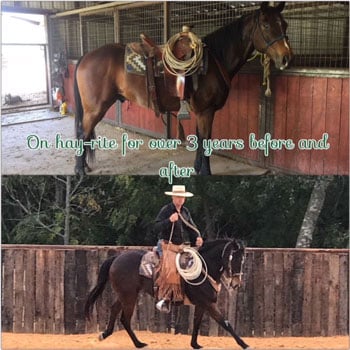 "We have been feeding Hay-Rite for about 4years. Before Hay-Rite we fed local Hay and lots of grain. Now that we feed Hay-Rite Alfalfa cubes, our horses feel better and look amazing! We are always getting different horses in to sell and they go to Hay-Rite cubes like ducks to water! We are often asked what we feed our horses and proudly say we feed them Hay-Rite alfalfa cubes, and we always recommend Hay-Rite to the folks buying our horses. The service we get from Jim Willey at Hay-Rite is second to none, and we couldn't be happier!"
~Tom and Traci Davis
TnT Ranch
Weatherford TX
---
"Lica and I started using HAY-RITE several years ago due to the fact that the truck loads of alfalfa we were getting from different parts of the country were inconsistent. HAY-RITE is convenient and easy to feed, a great product."
~ Lica and John Pinkston
---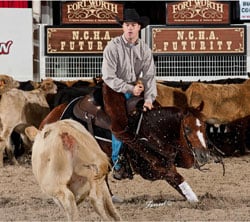 "We've been feeding HAY-RITE products for a few years and we are very pleased with the cubes, the service and the results. I've noticed that at the end of our 3 week shows the horses still look fat and healthy. In the past they would get real skinny at the end of the show. We feel that HAY-RITE Premium cubes are the best choice for us because they are made with SAFE Western alfalfa and they always arrive fresh and on time."
~Wes Galyean
---
"I've been feeding HAY-RITE Alfalfa Cubes for about 2 years to my horses and cattle and have seen all the difference. The cubes are from the best Western alfalfa and are always fresh and in stock. I've looked at the competitors, the cost and the results, and I'm sold on HAY-RITE." ~ Randy Snodgress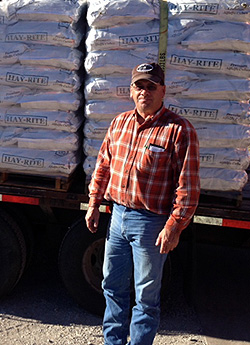 ---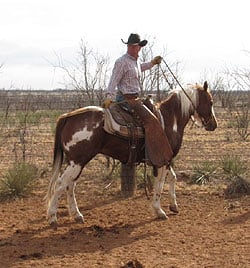 "HAY-RITE cubes are the easiest, most economical feed that I have ever fed. They have absolutely no waste. The consistency is impeccable. My horses attitudes and body condition are easy to manage. Jim has been great to work with, I couldn't be more satisfied." ~Leddy Lewis
---
"HAY-RITE alfalfa cubes are the most reliable and economical way to feed our horses. No worries about drought or quality, which makes running our business more efficient. Not to mention the horses love them and do great on them. Thank you HAY-RITE for taking care of us these past few years." ~ Craig and Sasha Thompson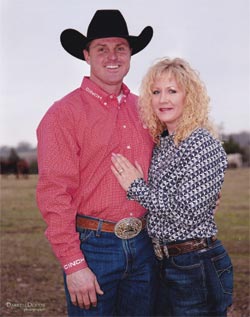 ---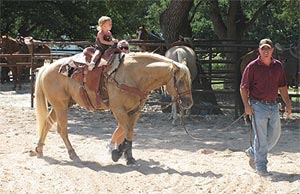 "We've been feeding HAY-RITE cubes for over three years to our cutting horses and race horses and the horses feel and look great. We believe that feeding the cubes makes sense. There is no waste, they are easy to handle and easy to store. You can put the cubes in their feed pan or in their trough. The protein is consistent, which is very important to us. When you order 24 tons from HAY-RITE you get 24 tons, unlike a load of hay. Jim is easy to deal with…. You call him and tell him what you want and it's done. I highly recommend HAY-RITE to anyone in the horse industry." ~ Zach Isbell - Isbell Quarter Horses
---
"Eli has done so awesome on your HAY-RITE cubes. He has always been a very hard keeper, and we always had to feed him a lot of grain to keep his weight up. I raised this horse so I know him well. Since I've put him on your cubes I have stopped feeding grain altogether. I was skeptical at first because I've always fed grain, but feeding the cubes has made it so convenient and less stressful for me because I have a constant supply of good alfalfa cubes and he is a happier horse because he isn't eating as much and having digestion issues. I might add he is a hair under 17 hands and 1400 lbs. I've actually saved money by feeding your cubes. Thank you so much for your help and expertise. " ~Jackie Walker-Kinslow
Please note: Jackie didn't mention that Eli is a Six Times World Champion Halter Horse.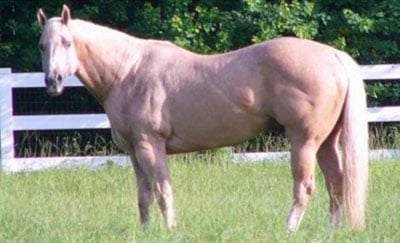 ---
"I have fed hay cubes for 24 years and HAY-RITE cubes for 5 1/2 years. Being a lifetime horsemen and 23 years Master Certified Equine Dentist these, I believe, are just some of the benefits of feeding HAY-RITE Premium Alfalfa cubes.
Horses learn to break up the cubes with their incisors, the same as if they were grazing. Grazing in the pasture, or eating HAY-RITE cubes causes a horse to wear their incisors so the molar teeth can stay in closer contact keeping the mouth more balanced. Feeding flaked hay and grains, a horse loads their mouth from the side causing the horse to not use their incisors at all. Horses with out of balance teeth or older horses with almost no teeth do very well on these cubes. During processing the HAY-RITE cubes are compressed into shorter and smaller fibers. While chewing, once the saliva moistens those fibers, the cubes just fall apart.
For older horses, and when traveling with horses that don't drink well on the road, you can soak the cubes before feeding. This will keep them hydrated and it makes the cubes even easier to eat. For the older horse it helps them gain weight and keep it on. For the traveling horse it helps maintain their weight.
The shorter, smaller fibers of the HAY-RITE cubes makes them more digestible than hay. To break down long stemmed and coarse hay the horse has to produce more acid in the gut. This over production of acid can cause ulcers.
Because of the cubes digestibility the horses manure is smaller, firmer and more individualized. This cuts back considerably on the chance for impaction and colic. It also makes stall cleaning easier and faster.
By feeding 8 lbs of HAY-RITE cubes in a bucket you have a considerable less amount of waste vs. hay. Traveling long distances is much easier with bagged cubes. Bagged cubes keep you and your trailer cleaner than with baled hay. Cubes don't blow around in your trailer and are less dusty than hay.
Most feed stores all over the United States carry cubes and most cubes are about the same consistency, especially in the West. This helps keep your horse on a consistent diet. By wetting down the cubes and dumping in the mangers or hanging a bucket you keep food moving through your horses system.
Horses don't get the highs and lows in personality as they do when eating grains. There's no sugar spikes in a horses system when on HAY-RITE cubes. You have less tying up and an owner is able to stay more consistent with their feeding program, even when days off or having to be stalled. I haven't fed grains for the last 3 yrs.
As an avid Team Roping competitor I've noticed my horses have stayed fit, almost fat and certainly healthy on HAY-RITE cubes. They have plenty of "go" without having to "ride them down" to get their minds right. For a 1000lb horse I feed about 8 pounds 2x a day, but you could feed more or less depending on the horse and its use.
To me HAY-RITE Premium Alfalfa Cubes are the best money spent for feed.
These statements are my professional opinion after studies done on thousands of horses over 23 years."
~Randy Riedinger
Master Certified Equine Dentist
Licensed by The Texas Board of Veterinary Medical Examiners.
---
"I have cutting horses and have fed alfalfa and grain for years. I have a fantastic horse that is a World Champion and multiple aged event finalist. He has won about $150,000 and is a big part of our family. He also has severe allergies and COPD. With spring being the worst time for him, we have been unable to ride and show him due to the allergies. After switching him to HAY-RITE Premium Alfalfa Cubes he is completely back to normal. I am completely sold on the product! I'm currently in the process of switching my entire herd over to the cubes. Thank you HAY-RITE! We have our horse back!" ~April Hames Widman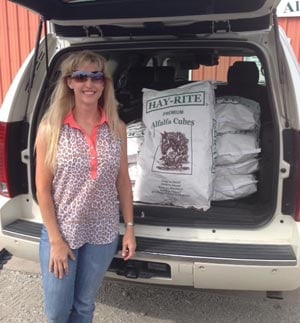 ---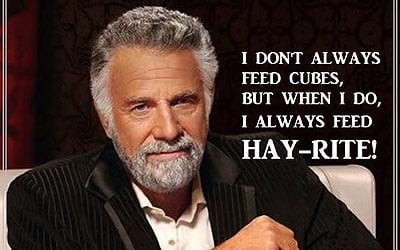 Jim Willey